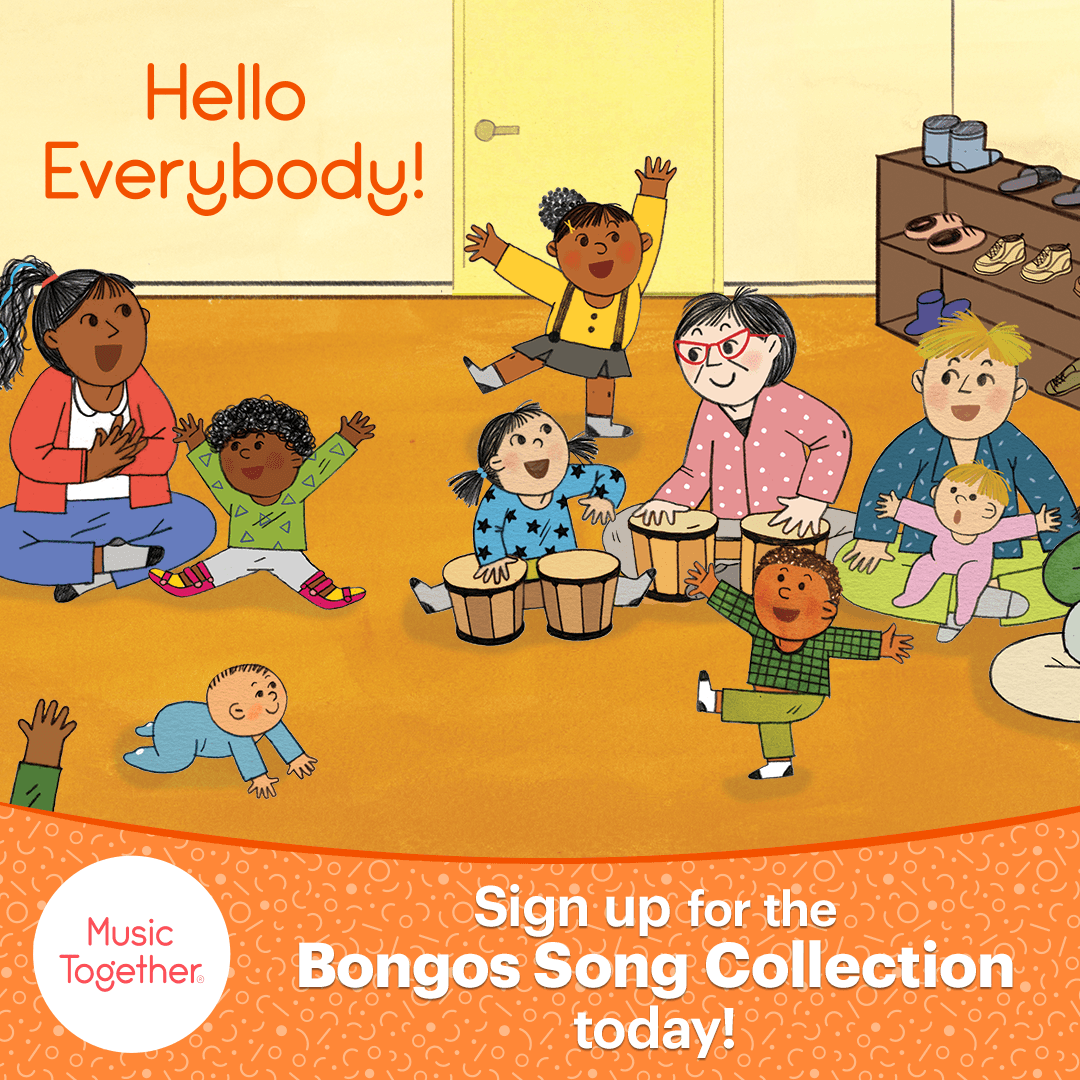 Music Together® Fall Classes
Bongos Song Collection
September 11-November 17, 2023
Music Together® is a mixed age class for children ages 0-5 and their caregivers. Children sing, dance, play a variety of instruments, and have fun learning songs and chants from around the world.
This fall, families will come together to sing, play, laugh, and learn with the Music Together Bongos Song Collection.
The songs include lots of upbeat, active songs like "See How I'm Jumping," our take on the timeless nursery rhyme "Hey, Diddle, Diddle," and beautiful melodies such as the Japanese song "Hotaru Koi" and "Walking through the Woods." 
Join us for our fall 10-week session and bring music into your family's life!
Tuition:
Tuition per-immediate family is prorated per week of class (see form below for rates). Nanny-shares need to register separately.
In addition to your weekly classes, your tuition includes recordings and materials for you to use at home, a family newsletter with more at-home music-making ideas, and online access to the songs through the Music Together app. 
Enjoy unlimited make-up classes within each session.
Location:
All classes will be held indoors on the 2nd floor of the Grand Avenue Community Center – 4211 Grand Avenue, Western Springs, IL.
Monday Classes
9:15-10:00am with Ms. Kate

FULL 4:00-4:45pm with Ms. Shannon

FULL 5:00-5:45pm with Ms. Shannon
Tuesday Classes
9:15-10:00am with Ms. Emily

10:15-11:00am with Ms. Emily
Wednesday Classes
9:15-10:00am with Ms. Kat