Get ready to start Suzuki lessons!
Suzuki Readiness at Mattix Music Studio
We want to make sure you begin your Suzuki journey with the best preparation, expectations and tools for success.
All of our orientation steps are noncommittal and free of charge. Your first charges will be your registration fee and tuition when you officially enroll in lessons.
To help you get on track with our Suzuki program, here are the requirements before beginning private lessons: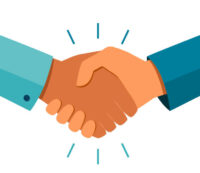 1. Speak with our staff
One of our administrative staff will speak with you in-person, on the phone or on Zoom to give you and overview of our incredible Suzuki program, and to discover if it's right for your family. Click below or contact us to get your Suzuki journey started.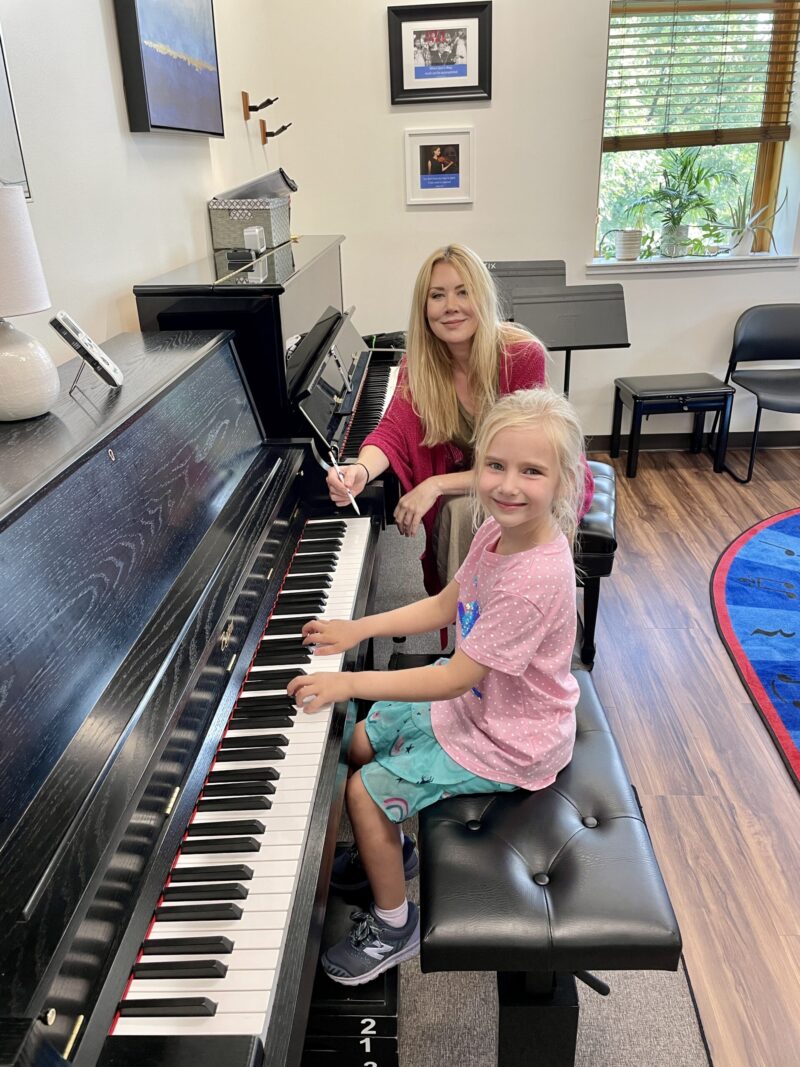 2. Observe two Suzuki private lessons
You'll schedule two lesson visits to watch Suzuki lessons in action with students the same age as your child. Parents will watch the first lesson without their child, then their child will accompany them to the second observation.
New students will learn what to expect in their own upcoming lessons. New parents will watch the process of taking notes and interacting with your teacher.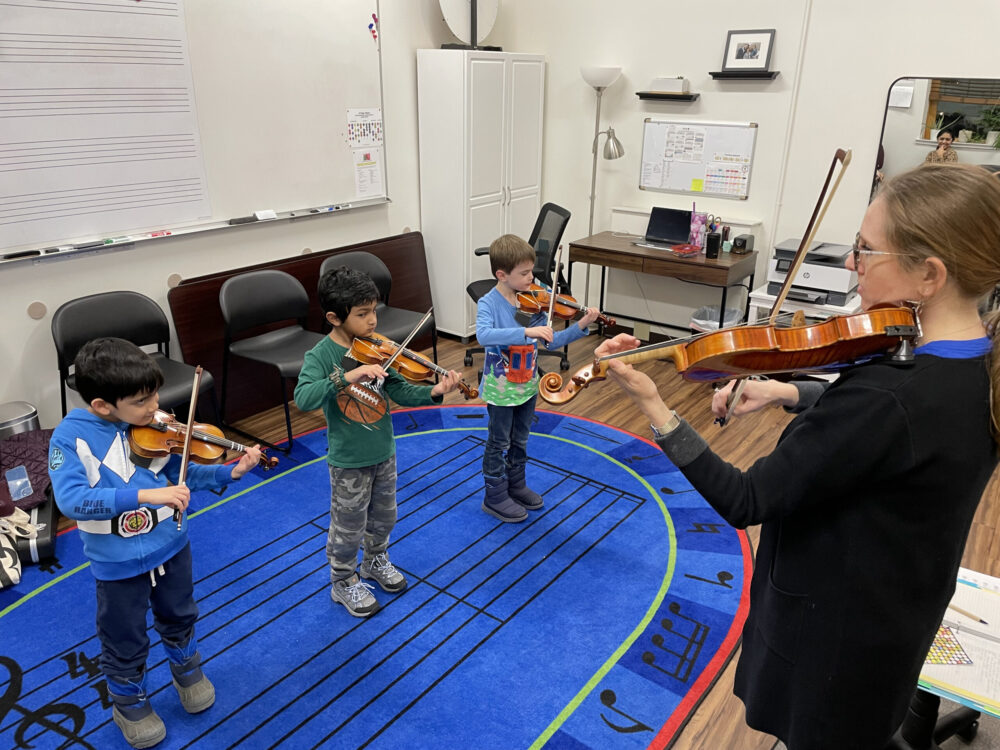 4. Attend Suzuki Parent Orientation
Participate in a 45-minute Suzuki Parent Orientation meeting with director Katie Mattix, to be scheduled in-person or virtually at your convenience.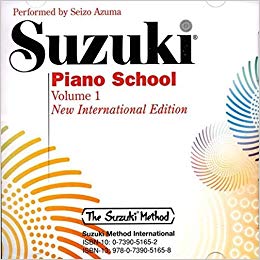 5. Begin listening to your Suzuki album
Your child should listen to the Volume 1 Suzuki album a minimum of 1-2 hours a day. Begin listening around the clock at home so your child can soak up the notes before having to learn them on their instrument. Students who listen daily to their album progress about twice as quickly as those who don't. Start good listening habits to set yourself up for healthy progress!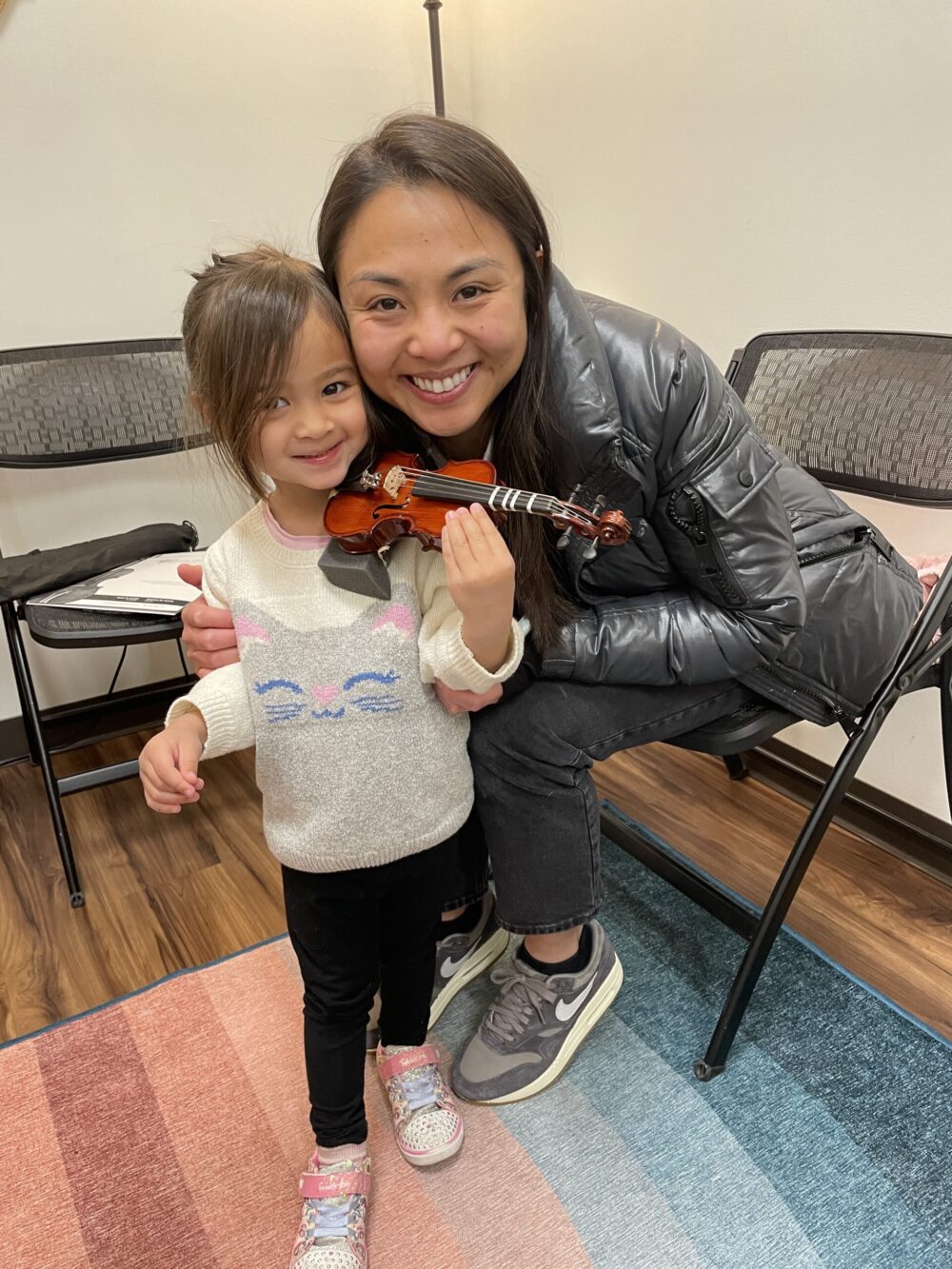 Starting your own lessons…
Once your observations are completed and you've gotten started on the other steps, you may begin private lessons with your own child. Plan on the teacher working with your child for part of the lesson and the parent for part of the lesson.
Parents are respected as the "home teacher" so we want to make sure you go home every week knowing exactly what and how to practice.
Not only that, we want you and your child to have a positive, loving and fun experience practicing. All of our work in the beginning to set you up should help to ensure that you feel equipped for success at home.
We're always here for you.
We don't expect you to know anything about music, your instrument or how to practice in the beginning. You will be carefully nurtured by your teacher and by our Suzuki parent family every step of the way.
We care deeply about your relationship with your child and making practice a positive experience for your family. If at any point you have questions or are struggling, reach out immediately to your teacher or another Suzuki parent for help. We've got your back!
Explore our Suzuki Group Class information
Explore Suzuki Parents Resources
Welcome to our Suzuki family!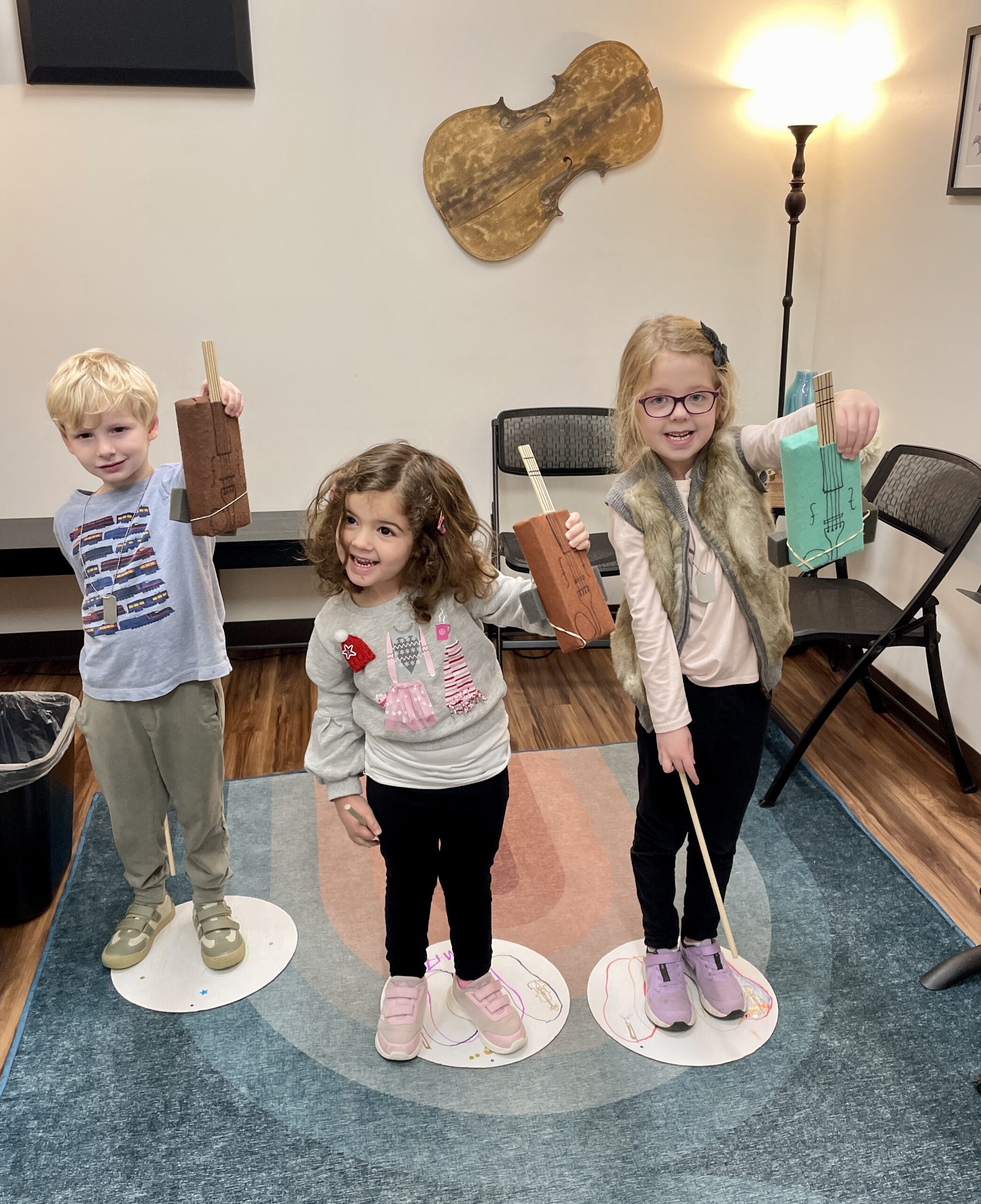 Ready to get started?
Let's talk and discover if Suzuki is the right fit for your family.
Click below to make an appointment online or contact us right now to get started on your Suzuki journey.
Set up your first meeting