Music instruction tuned to each student's needs.
Mattix Music Studio is the premier music instruction facility in Chicago's western suburbs—because we help every Suzuki piano student learn in the way that's most effective for them. Our students look forward to each lesson, enjoy practicing and develop into confident performers. Call or visit our studio. You'll like what you hear.
Suzuki Method Piano Lessons
Private Lessons
We offer weekly one-on-one piano lessons at our Western Springs studio, located at the Christian Reformed Church at 5140 Wolf Road. Students can choose lessons of 30, 45 or 60 minutes, depending on their age and ability. We'll help you determine the appropriate lesson length when we schedule a lesson.
Group Lessons
We hold several group lessons throughout the school year during which time students gather together to learn and perform for each other and parents join an informational workshop for how to help their child practice at home.
We recommend downloading the Suzuki Piano School Volume 1 album and listening to it before beginning piano lessons.
For more information about our Suzuki program, please click here.
To schedule a piano lesson at our Western Springs studio, please click here.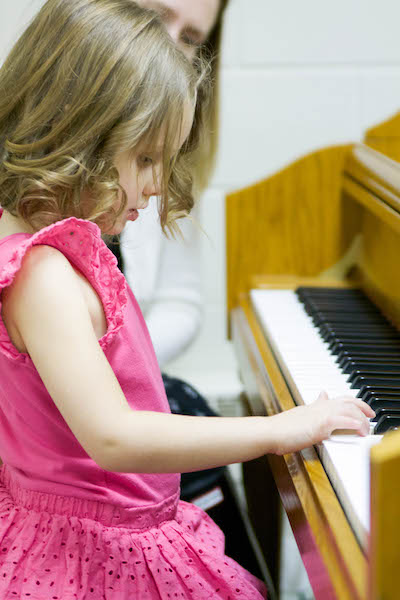 Professional instruction from: