Welcome to the top tier of music education at Mattix Music Studio
The Suzuki Method
Piano  •. Violin •. Viola
Ages 3-18
Join our Suzuki program and experience an incredible way to learn music, bond as a family, and participate in a supportive community of artists!
What is the Suzuki Method?
Suzuki teachers believe that musical ability can be developed in all children.

Students can begin at a very young age.

Parents play an active role in the learning process.

Children become comfortable with the instrument before learning to read music.

Technique is taught in the context of pieces rather than through dry technical exercises.

Pieces are refined through constant review.

Students perform frequently, individually and in groups.

Students learn from each other in weekly group classes with their peers.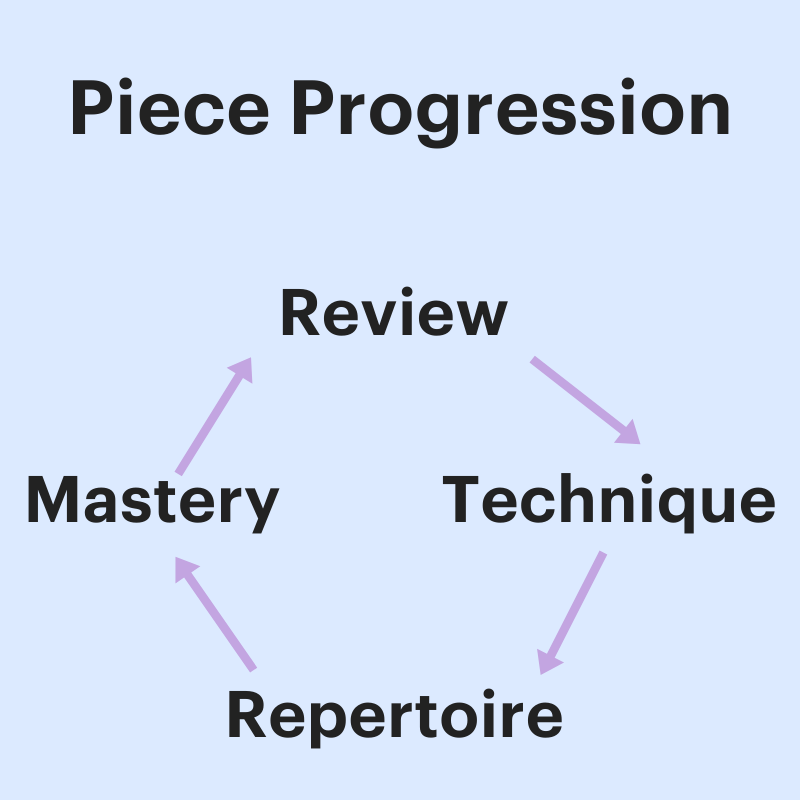 What will this mean for my family?
Parents should plan on joining their child's lessons and taking quiet notes while the teacher is instructing.

In order to progress well, we recommend a minimum of practice five times a week, around the same amount of time as your lesson time.

Students need to listen to recordings of their Suzuki repertoire daily. We recommend 1-2 hours per day, with a combination of active and passive listening.

In the Suzuki Method, parents are respected as the "home teacher." You can expect to help your child practice and take an equal part in their education from the beginning. Don't worry, you don't have to be an expert in the instrument! Your teacher and group workshops will help train you.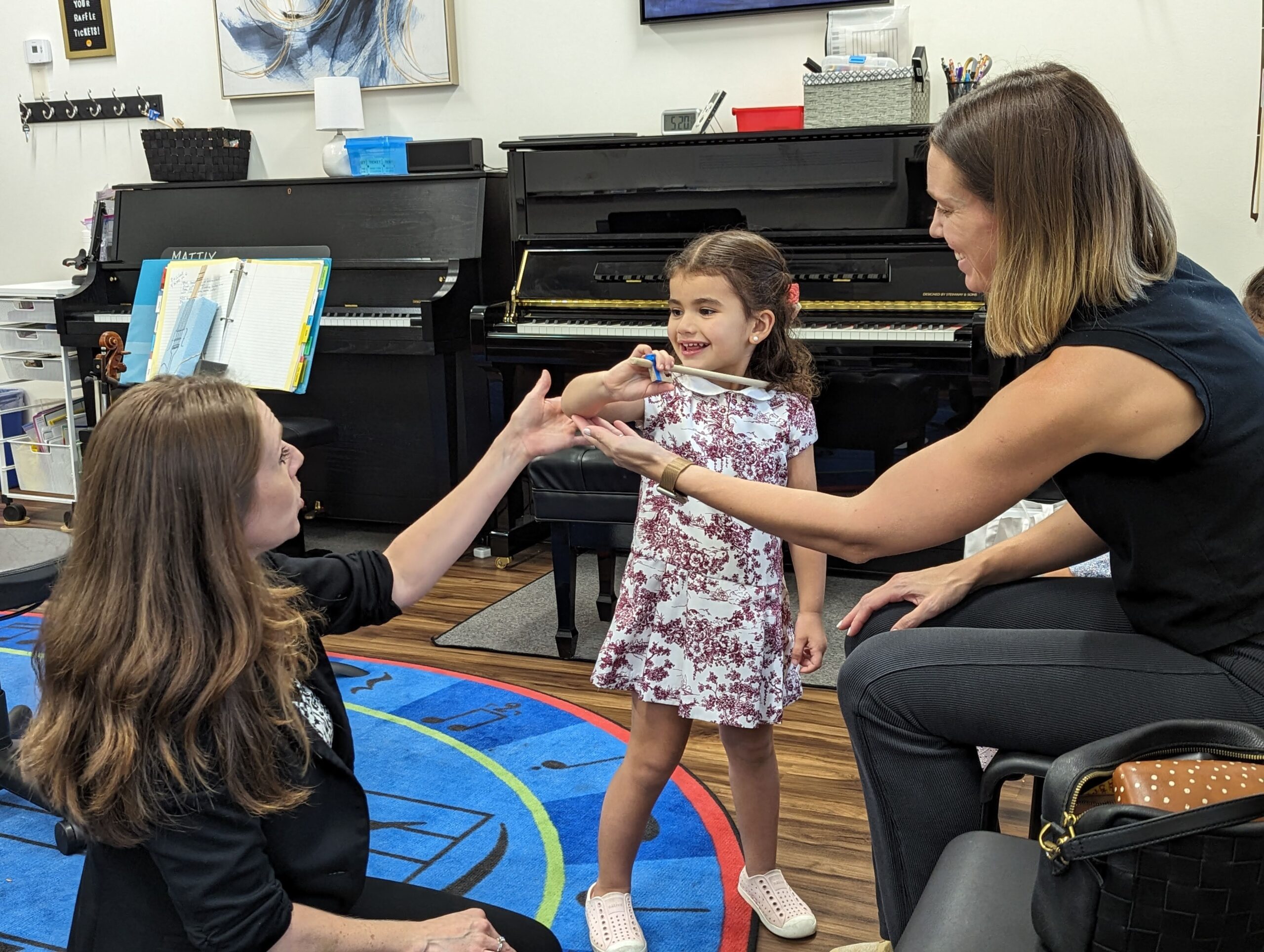 What's so special about Suzuki?
Everything!
Suzuki teachers are some of the highest trained and most educated in the music education industry. We spend many years completing training to teach the method you get to experience with your child. We are experts not only in our instrument, but in early childhood musical, physical and mental development.
Suzuki parents are very involved and engaged in the learning process. Our parents say that while the method is demanding, it's worth the effort because of the immense rewards they experience. Learn how your child learns before they even reach elementary school. Be a team at home working together to overcome obstacles, achieve goals, and learn to enjoy music. Help your child to not only learn a lifelong skill of an instrument, but critical life skills like time management, project management, creating and achieving goals, performance skills, and so much more!
Suzuki students learn from an early age how to listen, create beautiful tone and have healthy technique at their instrument. They gain confidence performing and go out into life knowing how to succeed. They bond with their teacher and build a friendship that lasts for years. Students are excited to learn new pieces and can't wait to show their family what they can do. At Group Class, they meet other students who become their friends and encourage them to succeed.
Suzuki families enjoy the community they experience, carefully cultivated by the caring teachers at Mattix Music Studio. Wish you had a "village" of likeminded families in town who believed in high quality education, joyful cooperation, and an appreciation for music? Find it in our Suzuki program when you get to know other families at Group Class and on our annual field trips to performances in the Chicago area.
What to Expect
Suzuki students recieve two lessons per week: one private lesson and one group class.
Both are required upon enrollment and we will place you in the group that is appropriate for your child's age and development.
Your private lesson will be one-on-one with the teacher and student, with the parent watching closely and taking notes. You will have the same weekly private lesson time reserved for you in perpetuity when you enroll.
Your Suzuki Group Class will be with other students the same age and ability. Parents attend group classes as well, and take an active roll participating in class activities. We do cooperative games, practice performing, and learn music reading and fundamentals in Group Class. Prepare for incredible learning to happen in developmentally appropriate, play-based activities.
How to Get Started
Parents need to complete a few preparatory steps before we begin official Suzuki private lessons. Your first step will be a meeting in person or over the phone with one of our staff to discuss if Suzuki is the right fit for your family.
Suzuki families enjoy immense satisfaction and success in our program, but it may not be the right fit for everyone. We'll discover together if it's what is best for you and match you with the method and teacher that are just what you and your child need.
We want to make sure you are fully equipped to succeed in our program, so we've set up some steps that will teach you and your child what to expect. We find when parents go through our orientation process, they are excited and have an easy time including music lessons into their family life.
Steps to Enrollment
Start your journey with a phone call or meeting with one of our staff to see if the Suzuki Method is right for your family.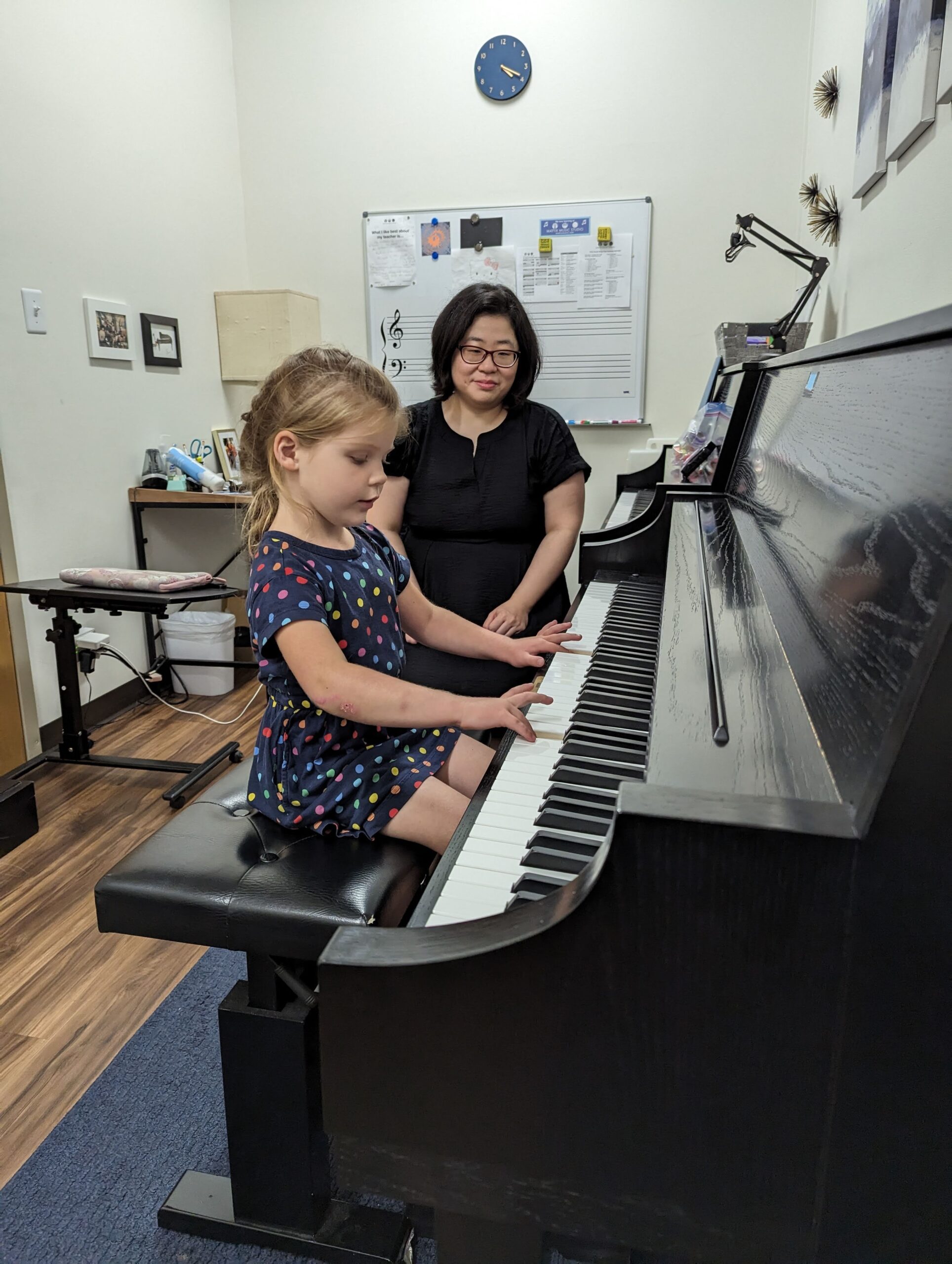 Lessons held at the Grand Avenue Community Center
4211 Grand Avenue, Western Springs, IL 60558