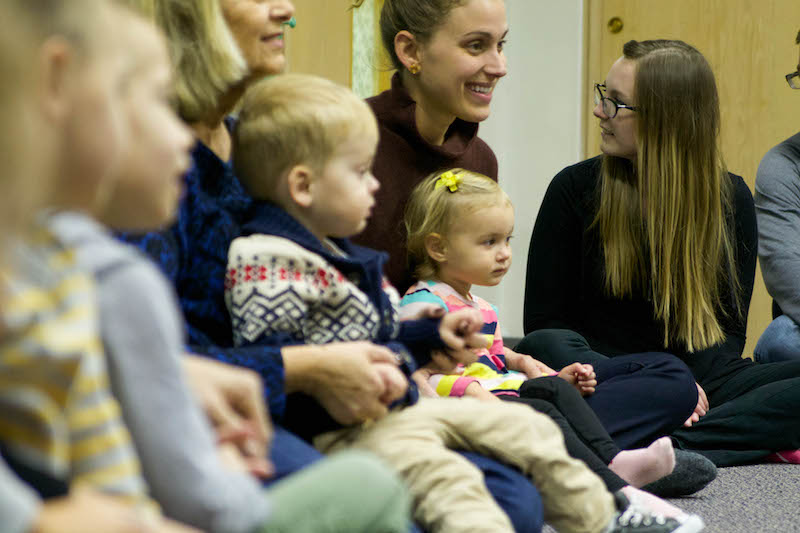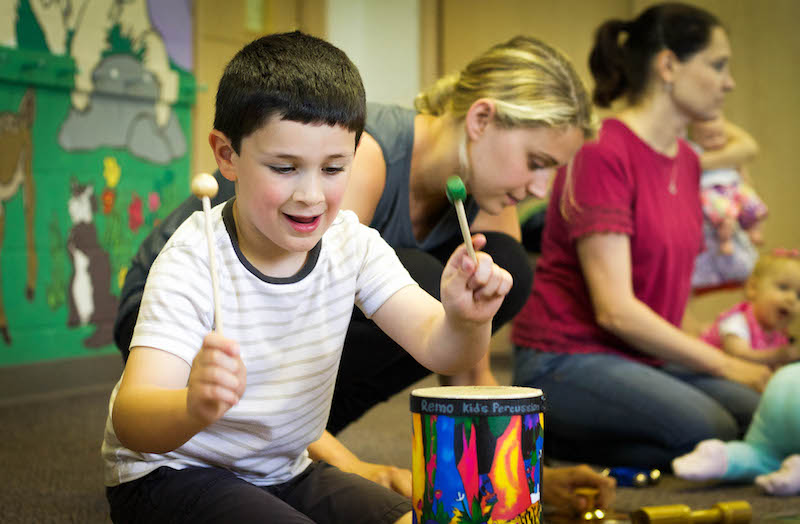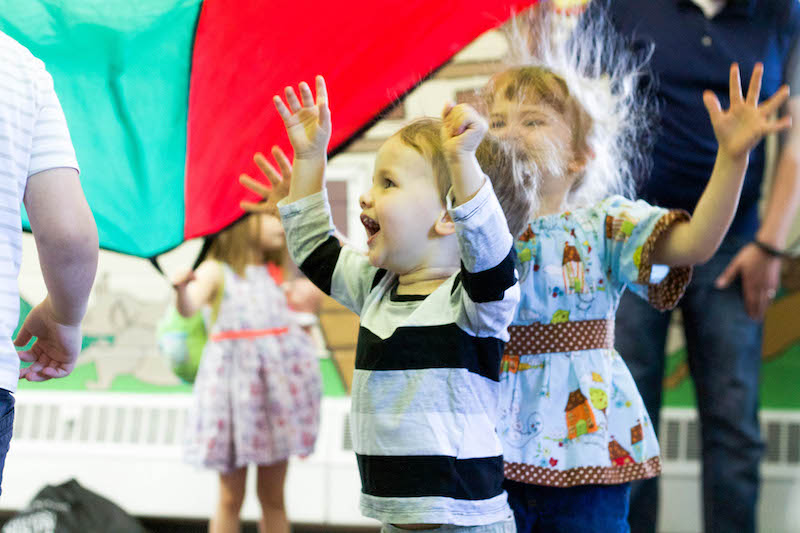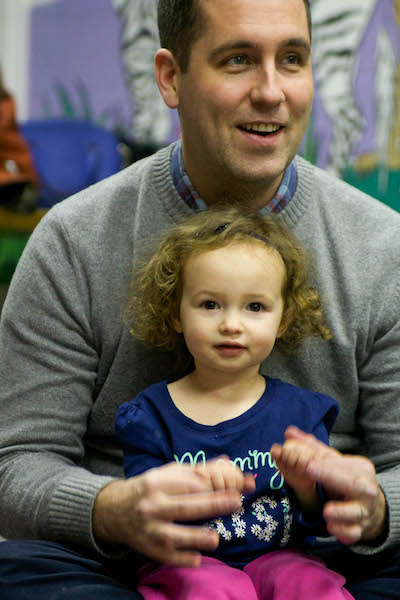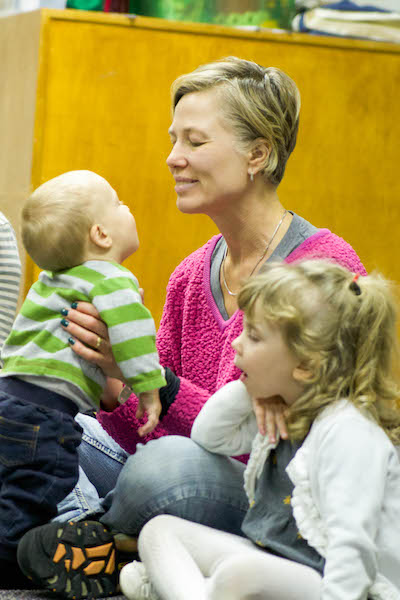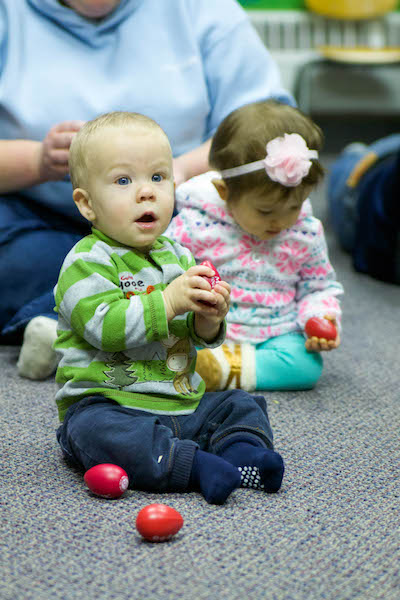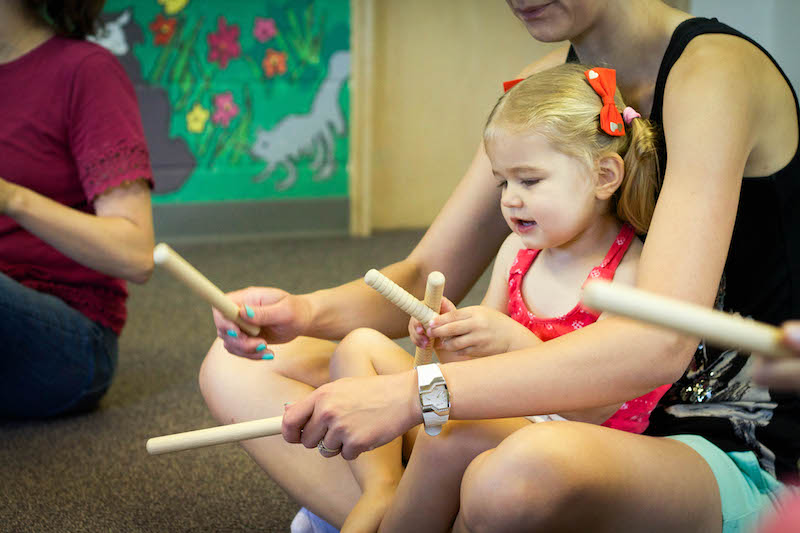 Introduce your child to the magic of music.
Music Together® family classes are offered at Mattix Music Studio for children up to age five and their caregivers. Children sing, dance and explore musical instruments with their caregivers during a structured 45-minute class at our Western Springs studio, located at the Christian Reformed Church at 5140 Wolf Road. The goal of Music Together is to foster familial bonding and love, while developing the child's appreciation for—and ability to make—music. Music Together classes also help children develop in other areas, such as literacy, self-expression, and aural and motor skills. Music Together classes open up the world of music for your child through playful, developmentally appropriate activities. Best of all, kids and adults have lots of fun!
Classes held at the Christian Reformed Church of Western Springs
5140 Wolf Road, Western Springs, IL 60558
Katie Mattix, Music Together® director
Miss Katie has been a fun-loving Music Together® teacher and director since 2013. She is also a registered Suzuki violin and piano teacher and specializes in early childhood education. Katie has a bachelor and master's degree in violin performance and pedagogy and enjoys playing viola and piano, as well. In her free time, she enjoys cooking, going to the opera, and making music with her family. Contact Katie at Katie@mattixmusic.com.
Music Together art & logo design © 1992-2019 Music Together LLC. Music Together is a registered trademark. Mattix Music Studio is licensed by Music Together LLC.
For more locations: www.musictogether.com (800) 728-2692