Meet our outstanding faculty.
Dr. Summer Aebker
Piano & Voice Teacher
Dr. Summer Aebker has a D.M. in voice performance from Indiana University Jacobs School of Music, where she was a former associate instructor and a student of Costanza Cuccaro-Penhorwood and Carol Vaness. She has performed, lectured, adjucated and been a part of many top level ensembles and competitions.
She has extensive experience working with grade school students; she has prepared students for solo and ensemble, adjudicated for the Ohio Music Education Association, worked as a vocal assistant and accompanist in school systems, and has been a private teacher for the last 20 + years. Dr. Summer is very adept at preparing students for local and school theatrical productions, talent shows, competitions, auditioned summer programs, and college auditions. Many of her students earn roles and win outstanding recognition for their work. She also is a professional pianist, having accompanied competition middle school and high school choirs, church choirs and other collaborative performances.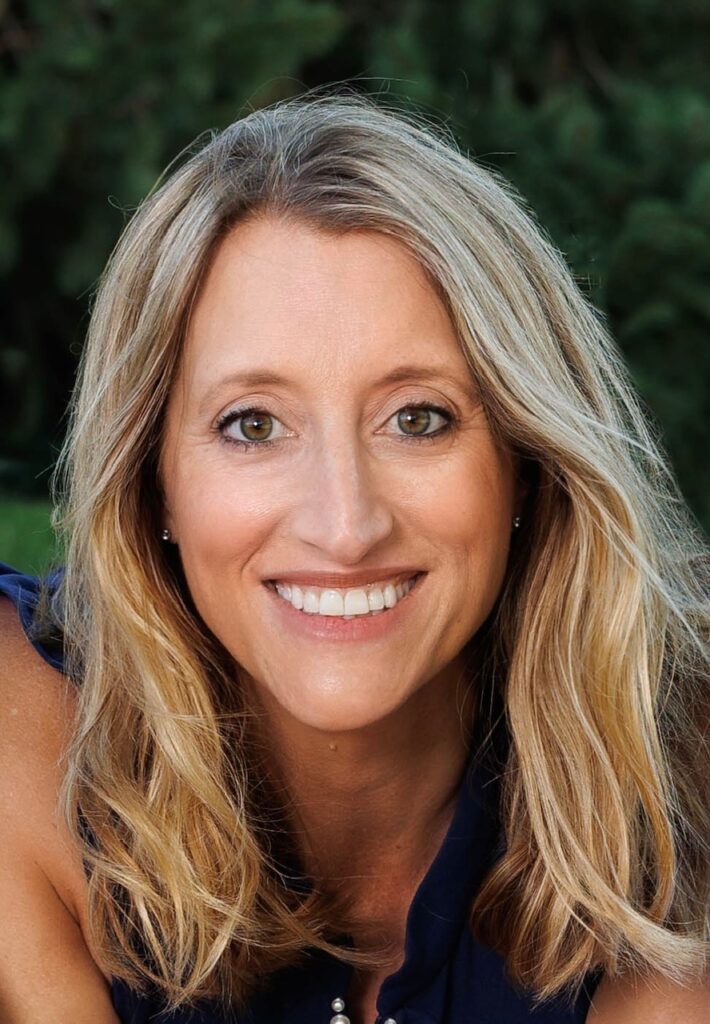 Emily Campbell
Music Together® & Voice Teacher
Emily Campbell has been singing and dancing since she was 2 years old and has a true passion for music. She has a background in cello, piano, ballet, and holds BA degrees in both Vocal Performance and English, with a MS in Audiology.  Emily had a wonderful time taking her two boys to Music Together classes for several years and this experience inspired her to become a music teacher.  She has joyously taught Music Together classes for four years and continues to love every minute of it!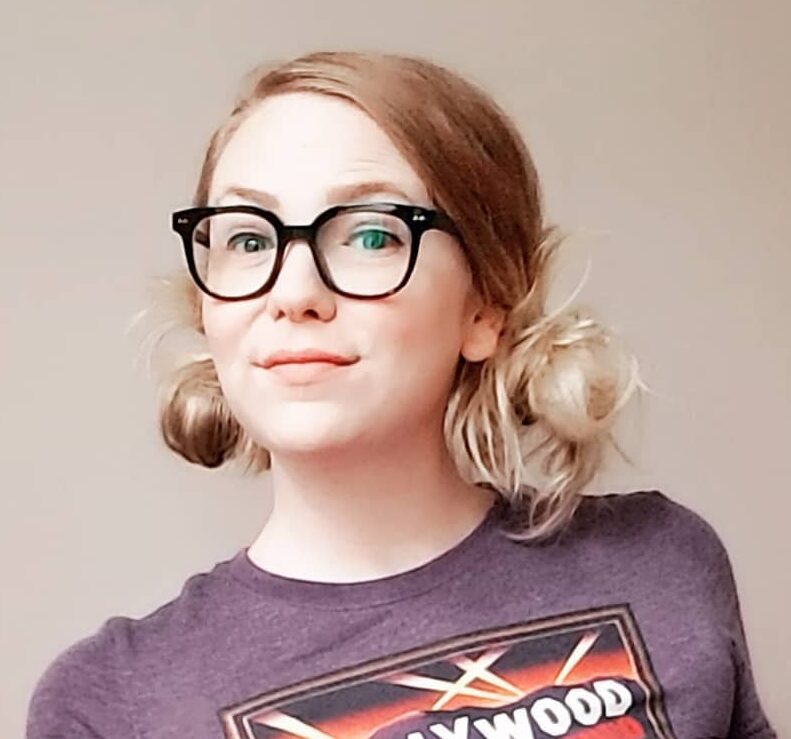 Kate Davis Hansen
Music Together® Teacher
Kate has been playing music and singing for over 20 years, she currently sings and plays guitar and bass in a surf rock inspired band – Kate's music has been featured on regional radio stations. She is a Music Together mom turned teacher! When she isn't teaching class, she is likely bouncing around with her son, Owen.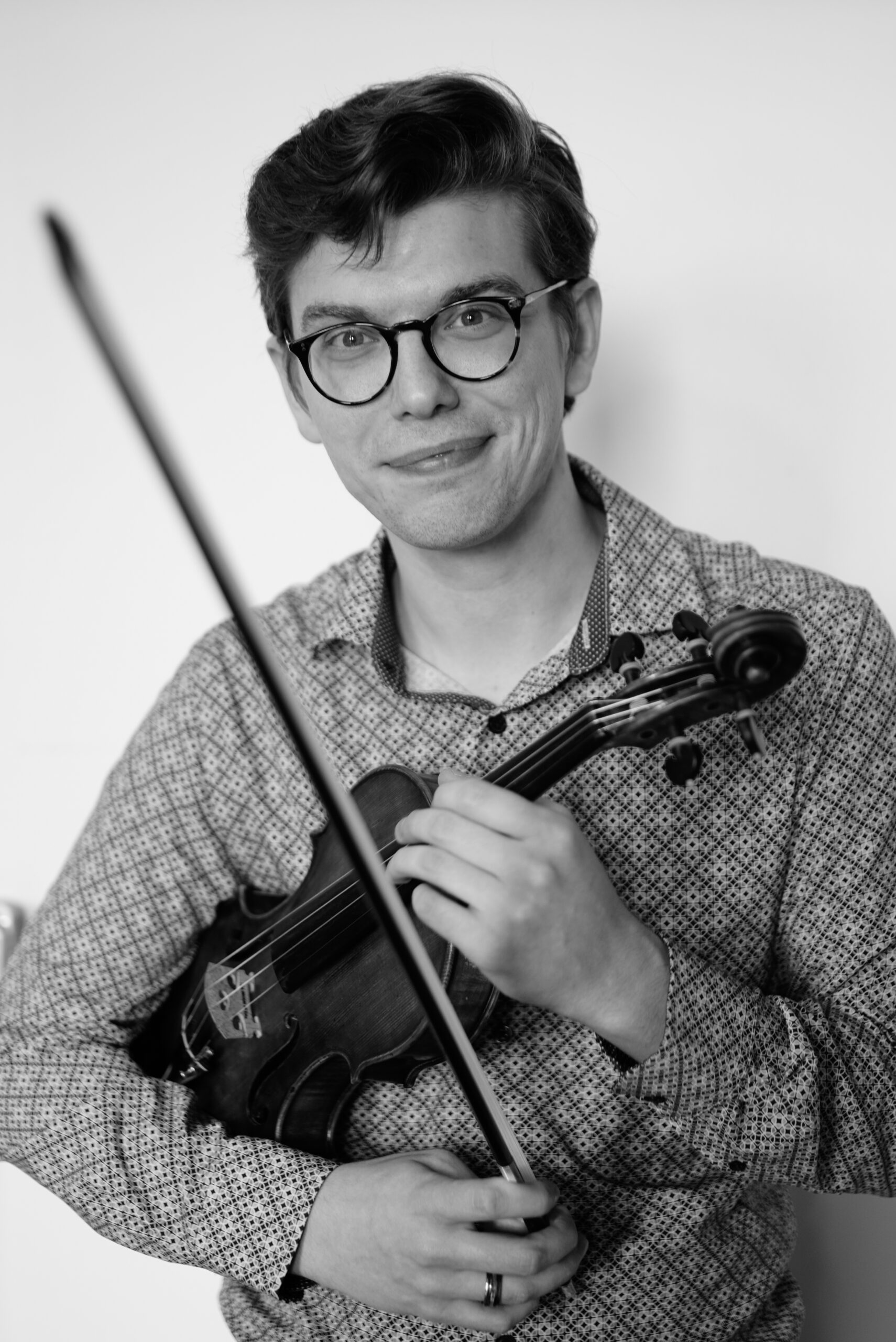 Jonathan Hodges
Piano & Violin Teacher
Jonathan Hodges is a multi-instrumentalist, producer, teacher, composer, and singer-songwriter based in Chicago, IL. With established experience as a concert violinist, studio musician, and recording artist, Jonathan teaches from a unique vantage point. Given the myriad joys that accompany a life filled with music, Jonathan seeks to enrich the lives of his students through the realization and expression of musical, emotional, and intellectual potential. Jonathan graduated from Southern Methodist University in 2019 with a BM in violin performance. His former violin teachers include Marla Feeney, Alexander Serafimov, Ivan Ženatý, Chee-Yun Kim, and Diane Kitzman.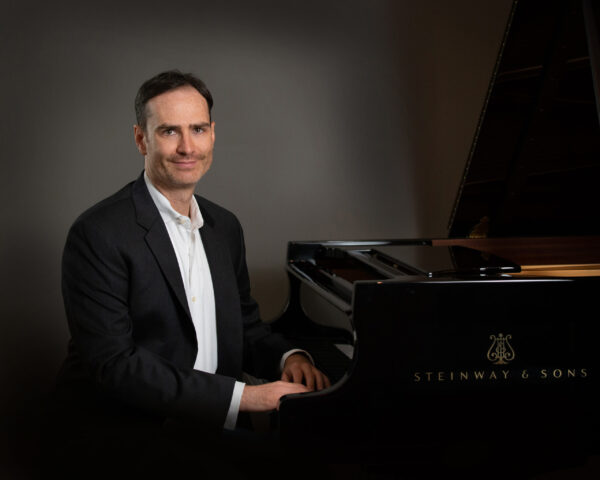 Michael Holland
Piano Teacher
Mike Holland graduated from Columbia College Chicago with a Bachelor of Arts in Music, where he worked under Chicago pianist/composer/vocalist Philip Seward and majored in Instrumental Performance-Keyboard. Mike is also trained in Modern, Pop, and Film Score, Classical and Baroque Performance, and music theory. Since graduation, Michael has maintained a steady practice of private piano lessons. Working with students aged three to adult, he enjoys seeing new students improve over an extended period of time. Mike finds the Suzuki pedagogy fascinating and is available to teach its syllabus for any new students. He also enjoys playing as a lounge pianist at several Mariano's stores.
Aside from piano, Mike enjoys digital music production using the Ableton Live DAW (digital audio workstation).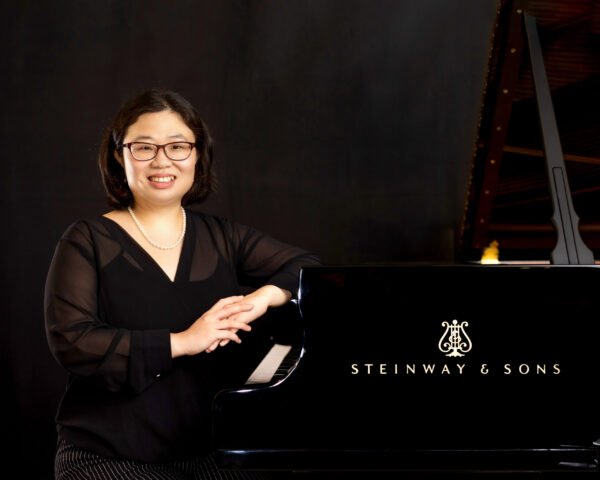 Dr. Grace Lee
Piano Teacher
Grace is a native of Seoul, South Korea, and has been in the U.S. since high school. She is an avid performer, educator, and conference lecturer across the country. Grace previously had faculty positions at several universities and academies, and has been an active adjudicator for junior and senior piano competitions of music organizations. She is passionate about inspiring young children to thrive in music lessons at Mattix Music Studio.
Grace holds a Doctor of Musical Arts in Piano Performance and Post-Master's Certificate in Music Theory Pedagogy from the University of North Carolina-Greensboro, Master of Music in Piano Performance from the University of Missouri-Kansas City Conservatory of Music, and Bachelor of Music in Piano and Piano Pedagogy and Artist Diploma from the University of Tennessee-Knoxville. She is a Suzuki-certified piano teacher for all books (Book 1-7). In addition to her love for teaching and performing, she enjoys reading, exercising, and exploring the many cultural events the Chicagoland has to offer.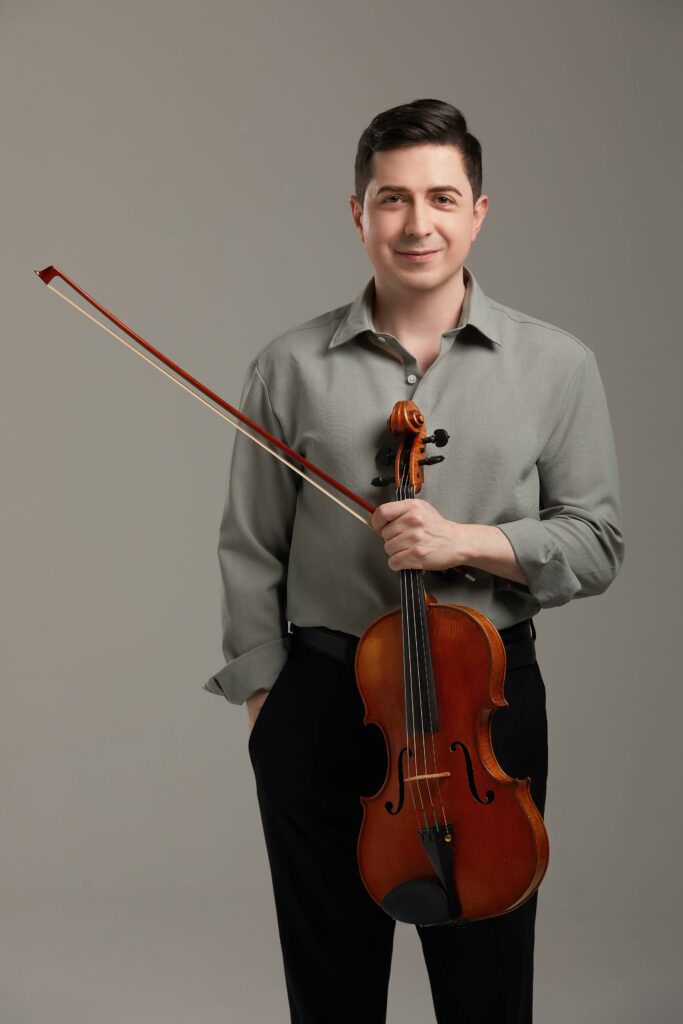 Istvan Loga
Violin & Viola Teacher
Istvan Loga is a highly acclaimed violist with a passion for classical music that has taken him worldwide. His musical journey began at the prestigious George Enesco School of Arts in Romania, where he trained under the guidance of the award-winning musician Alexander Gavaller. He studied at the University of Debrecen's Department of Music in Hungary and the Royal Conservatory of Brussels in Belgium, where he earned his Master of Music in Viola with Prof. Paul De Clerck.
Mr. Loga's talent and training have led him to perform in many of the world's most famous venues, including appearances in France, Switzerland, Germany, Italy, and more. He has played alongside world-renowned pianist Martha Argerich and Japanese violinist Yuzuko Horigome to raise funds for charitable causes. Mr. Loga has also performed with many orchestras in Europe and the United States, including the Charlemagne Orchestra, Mainzer Virtuosi, Civic Orchestra of Chicago, Illinois Philharmonic Orchestra, and Camerata Chicago.
In addition to his classical music pursuits, Mr. Loga is highly regarded for his versatility in other genres, including collaborations with artists such as John Legend, Kirk Franklin, and Maroon 5 keyboardist PJ Morton. He has also appeared on national television programs such as ABC/Disney's "Betrayal" and has performed in various international-level events.
Mr. Loga is a committed educator who regularly engages in community initiatives and teaches music to various local groups. He is a Viola Faculty member at the Camerata Chicago Academy, a Chamber Music Faculty member at the Chicago Youth Symphony Orchestras, a Teaching Artist at the People's Music School, and a Viola Faculty member at the Vancouver Island Music Academy.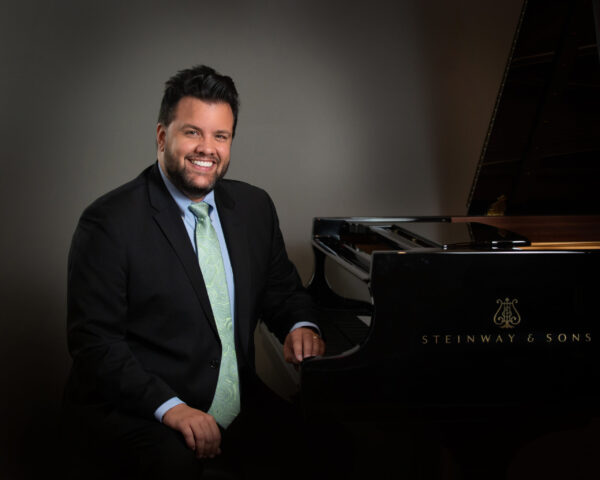 Dr. Dan Mattix
Piano Teacher, Owner
Dan Mattix enjoys a diverse career as a composer, conductor, pianist, church musician, and professor in the Chicago area. His compositions have been performed in over 30 states, as well as in Australia, Canada, Italy, New Zealand, Spain, and the United Kingdom. He is a professor and teaches a variety of music classes at Moody Bible Institute. Dan earned his Master's degree at the University of Iowa, where he studied piano, conducting, and voice. He holds a PhD in music composition from the University of Salford, England.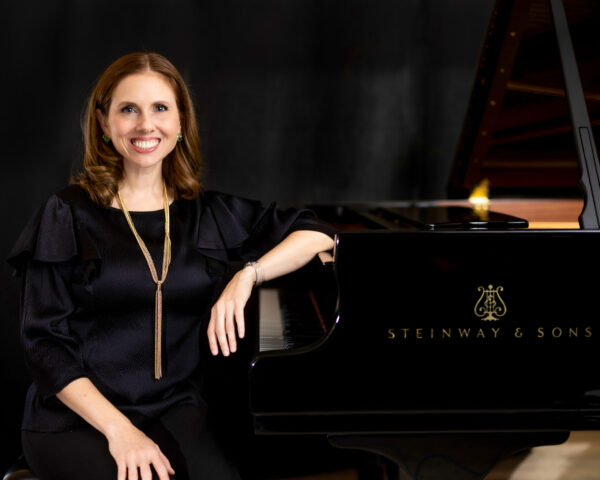 Katie Mattix, director
Violin, Piano & Music Together® Teacher
Katie teaches Suzuki Method violin and piano students of all ages and abilities. She is also the owner and director of all programming at Mattix Music Studio.
Katie has been teaching music lessons since 1999 and specializes in early childhood music education. She loves learning alongside the youngest musicians in the studio in Music Together® classes and Suzuki Method lessons. Katie enjoys empowering her students of all ages to learn and grow through rich musical experiences. With a deep passion for education, she works to enable every family at Mattix Music Studio to make music an integral part of their daily life. Parent education is a high priority and Katie's families enjoy ongoing support for successful music practice and growth at home.
She earned her Master's degree in violin education from Northern Illinois University, where she studied with Mathias Tacke, of the Vermeer Quartet, and Ann Montzka-Smelser, famed Suzuki teacher trainer. During her undergrad, she studied with David Taylor, assistant concertmaster of the Chicago Symphony Orchestra. Her Bachelor's degree is in violin performance with a piano minor from Moody Bible Institute. Other violin teachers include Dr. Robert Emile, former conductor of the San Diego Symphony, as well as violinist David Neely and violist Clark Potter.
In her free time, Katie enjoys thinking up new ways to inspire her students, playing chamber music, and relaxing with her family.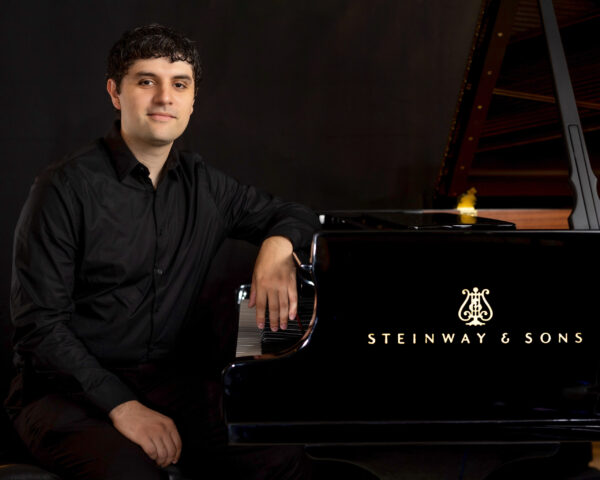 Octavio Montiel, studio manager
Piano Teacher
Octavio Montiel has a B.A. in Music from North Park University and a Masters Degree in Applied Piano Pedagogy at Northeastern Illinois University, where he studied with Susan Tang. He has earned the Leadership and Talent Scholarship from Morton College, and the Honors Music Scholarship from North Park University. Octavio implements healthy piano technique at an early age to develop good practice habits. His passion for teaching stems from his role at the Boys Club of Cicero. In 2006 he received the Youth of the Year Award from the Boys Club of Cicero for his service to the community and excellence in character. Octavio encourages the growth of our youth by staying involved with the Boys and Girls Club Organization. He continues to inspire people through his piano teaching and service to the community.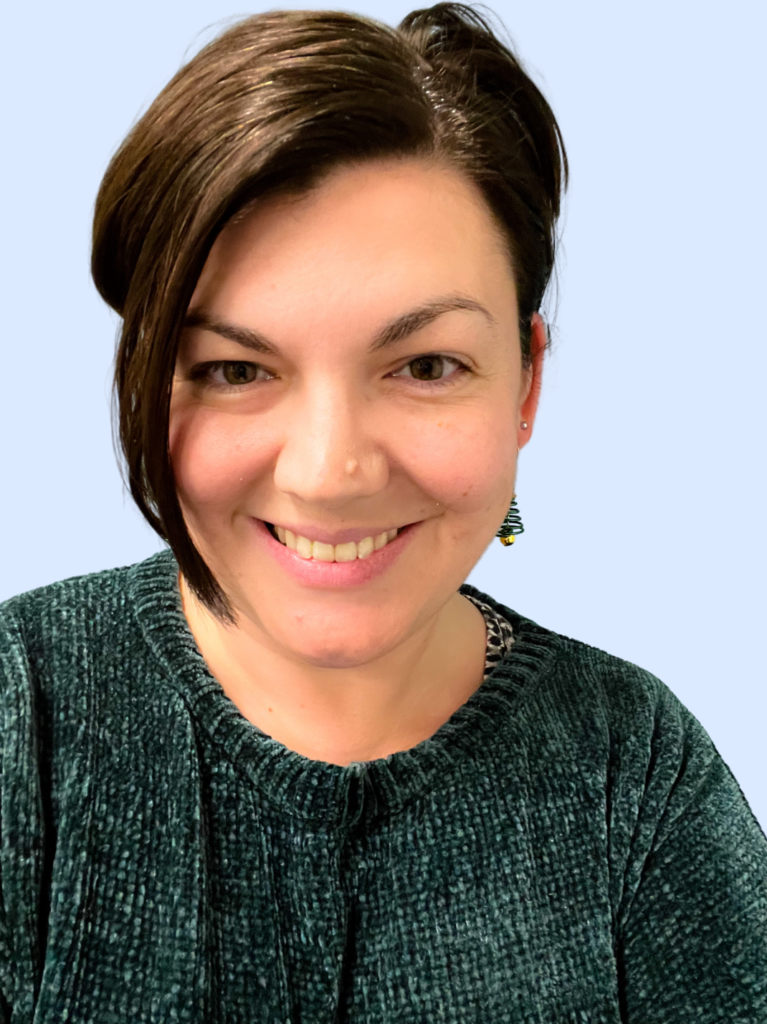 Shannon Sanew
Music Together® Teacher
Ms. Shannon loves teaching Music Together and music has always been her passion. She has two boys who went through Music Together until kindergarten and a daughter who's still in it with her! She sings in two local church groups and has extensive experience in the early childhood field. She loves to share her love of art and music with families in this important developmental age.
Kat Vukson
Music Together® Coordinator & Teacher, Voice Teacher
Katheryn Vukson loves making music with singers of all ages. She has a Bachelor of Music Education from Illinois Wesleyan University and a Master of Music Education from Northwestern University. Katheryn has 17 years of experience as a choir director, including directing the Hinsdale South High School Choirs and the Southwest Suburban Children's Choir. Currently she is a vocal coach for several theater productions, and spends much of her time singing with her music-loving daughter. She attended Music Together classes as a parent for several years and is excited to share that experience with others.
Mattix Music is a Steinway Educational Partner, demonstrating our commitment to excellence and an unparalleled educational experience providing our students with the rich tone and pristine touch of the Steinway & Sons designed Boston piano. These pianos will inspire students to realize their artistic talents and set the stage for long term growth.  Steinway & Sons pianos are found on concert stages through-out the World and is the piano of choice by 98% of all performing pianists.  We believe in providing the finest pianos and the finest instructors for our students.
Want to become a Mattix Music Studio instructor?
We're always glad to meet new friends who want to teach at our studio. If you're interested in joining our faculty, please send your resume and any additional information to [email protected].