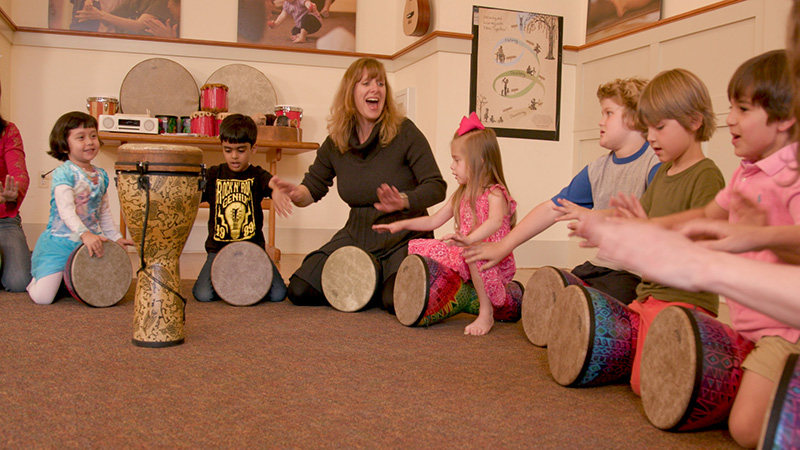 Hurry to reserve your spot!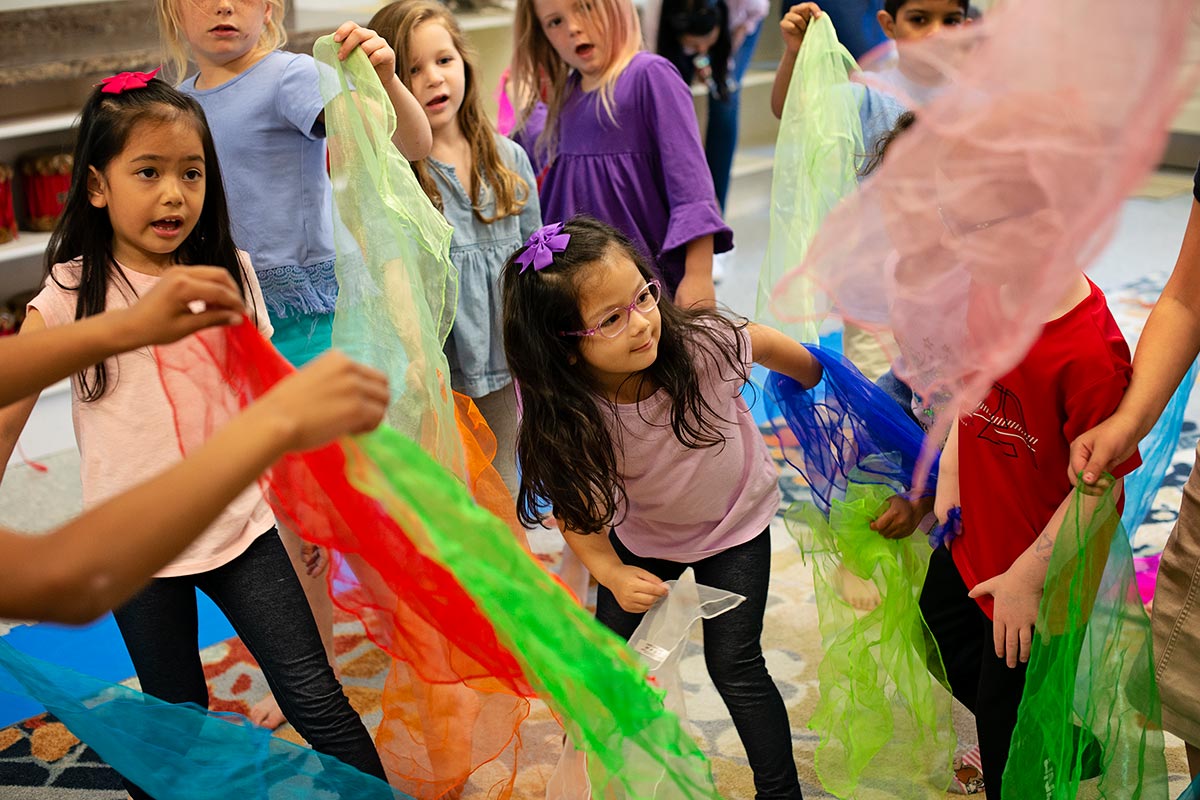 What is Rhythm Kids®?
Rhythm Kids classes for pre-K and early elementary students tap into how children this age are wired to learn, with music games, animal rhythm stories, and lots of stomping-flying-climbing fun.
In each weekly class, we drum, sing, move, and play to rhythms inspired by musical traditions around the world.
As your child learns to think and create like a musician, they'll also gain valuable skills they'll take to the elementary school classroom and beyond: confidence, focus, leadership, cognitive flexibility, and more.
Reserve your spot today!
What will students do in class?
Rhythm Kids classes are designed to help children develop their rhythm skills and gain a deeper level of musical understanding, preparing them for formal music instruction.
The program includes:
Learning drumming patterns through playful animal-themed rhythmic chants

Experiencing and improvising with new repertoire using a range of percussion instruments

Ensemble and solo singing and drumming

Playing dynamic group and partner music and drumming games

Engaging in group movement activities and folk dances

Creating imaginative movements, improvising patterns, and sharing ideas with the group

Learning to take charge and lead others (like a conductor) as well as listen respectfully and follow peers/teacher when it is their turn to lead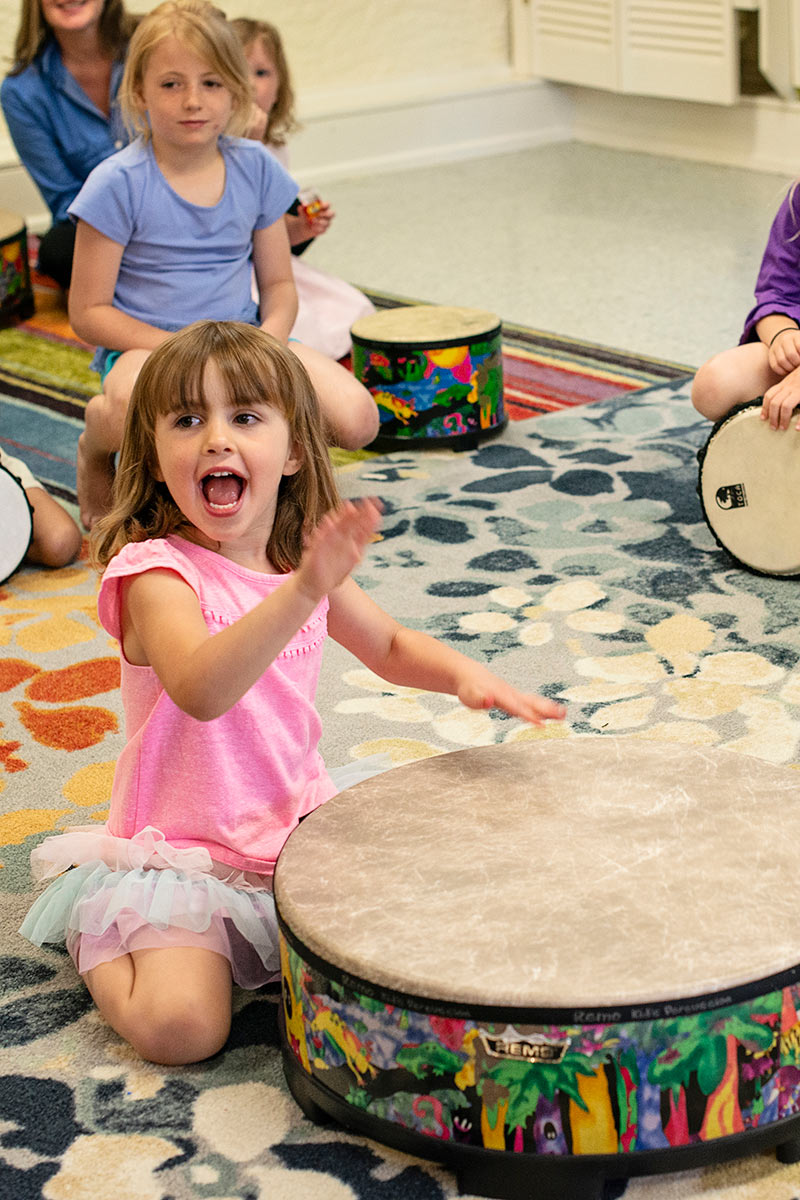 Do we need a drum?
Your first semester will include a new djembe drum that your child will receive at their first class ($40 drum fee). The drum is yours to keep and perfectly sized for a 4-8 year old. Practice at home with our cool online videos. We provide a classroom set of drums so you don't need to bring it with you to class.
In class, students will learn drumming patterns adapted from or inspired by multicultural drumming traditions. About half of our class time is spent drumming and the rest is spent singing, dancing and exploring other aspects of our music.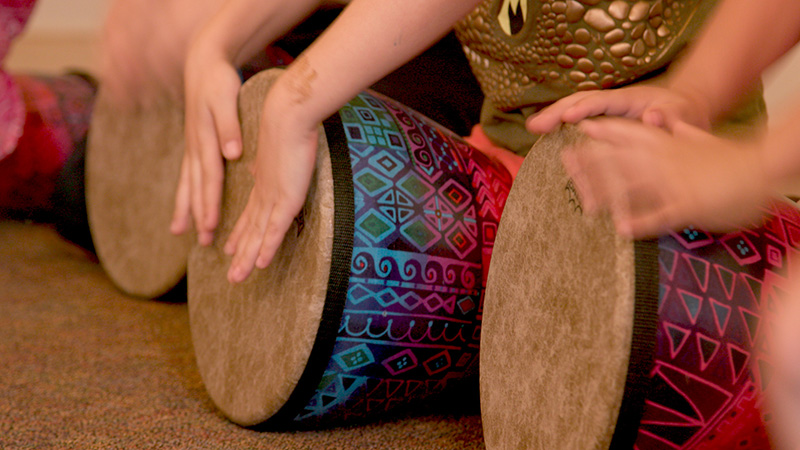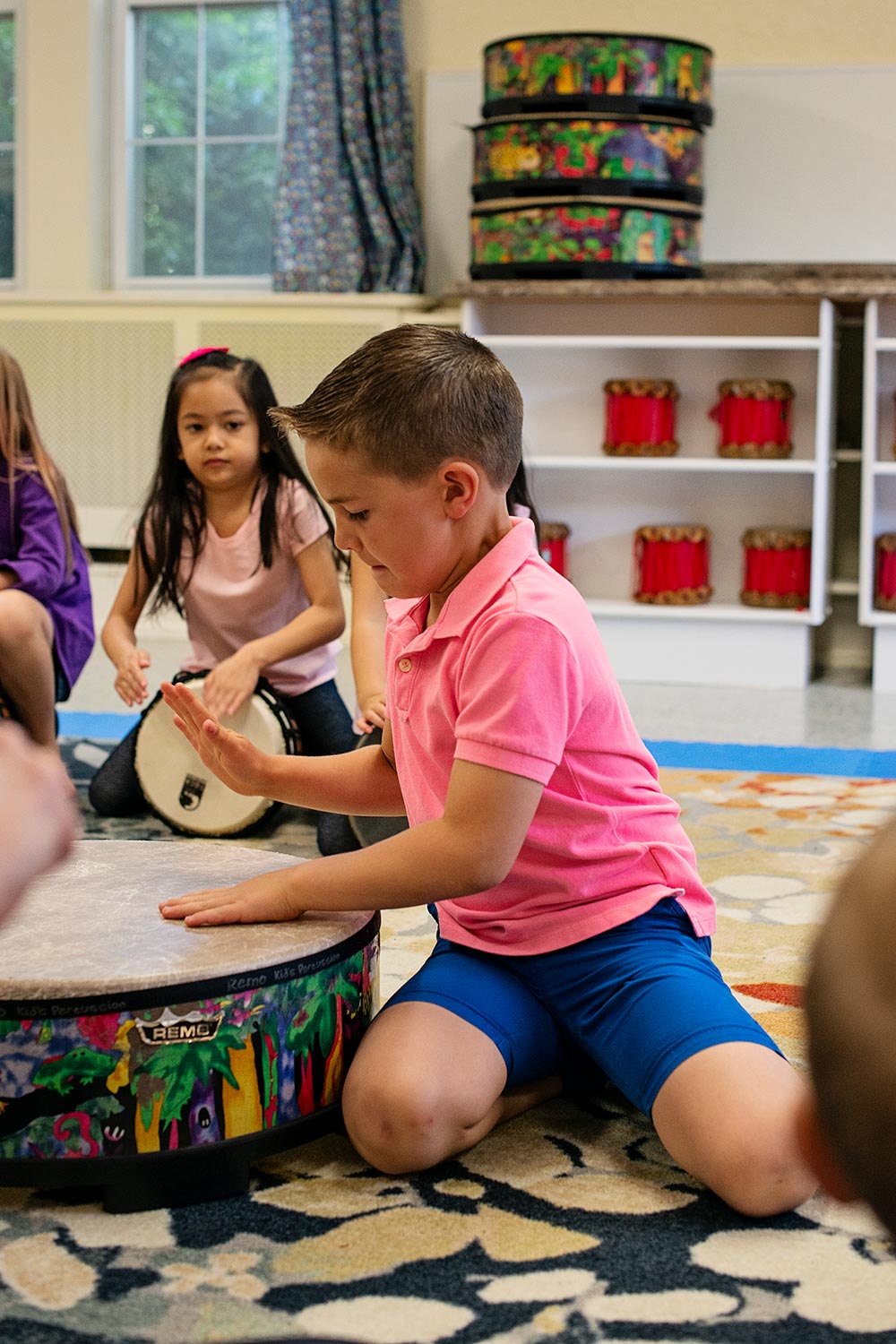 Do parents stay or drop off kids?
Parents are required to stay for in-person classes and are encouraged to be a part of virtual classes. Because your tuition is a family membership, younger siblings are welcome to watch.
What if we miss a class?
We offer unlimited make-up classes within each Rhythm Kids semester. Simply fill out our online make-up class form and come to another class time, as space allows.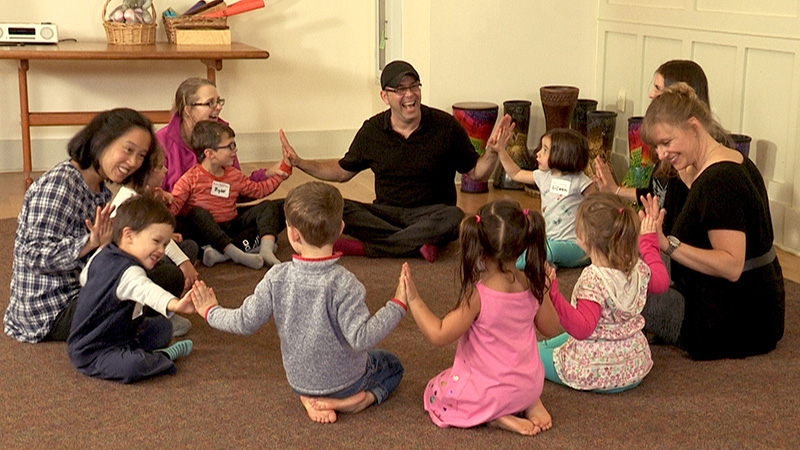 Hurry to reserve your spot!
Katie Mattix, director
Miss Katie has been a fun-loving Music Together® teacher and director since 2013. She is also a registered Suzuki violin and piano teacher and specializes in early childhood education. Katie has a bachelor and master's degree in violin performance and pedagogy and enjoys playing viola and piano, as well. In her free time, she enjoys cooking, going to the opera, and making music with her family.
Contact Katie at [email protected].
Brenna Boncosky, teacher
Originally from the Chicago area, Brenna received her Bachelor of Music in Vocal Performance from the University of Mississippi and her Master of Music in Vocal Performance from the New England Conservatory of Music. She is also compleated Certification I through Music Together. Brenna has enjoyed a successful career as a voice teacher, performer, and nanny over the last several years. More than anything, Brenna loves bringing her love and knowledge of music to children and families through teaching Music Together and Rhythm Kids.
Contact Brenna at [email protected].
Music Together art & logo design © 1992-2021 Music Together LLC. Music Together is a registered trademark. Mattix Music Studio is licensed by Music Together LLC.
For more locations: www.musictogether.com (800) 728-2692