Winter Registration is Still Open!
Class tuition is prorated – join anytime this semester.
Scroll down for registration form.
Classes January 9-March 17, 2023

Winter Music Together®
Sing, dance, play instruments and grow in our outstanding classes for children aged 0-5 and their caregivers.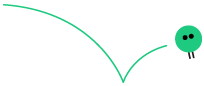 Join us for the Sticks Song Collection this Winter!
Your child will love going for a musical ride with "Ridin' in the Car" and "Trot to Grandma's House" this semester. We'll dance with "Don Alfredo baila," march and scamper with "The Tailor and the Mouse," and go "Pop!" with that good ol' classic weasel!
With 23 songs and chants (plus the Hello Song and Goodbye, So Long, Farewell, of course!), you'll have lots of new songs and chants to keep the music going all winter long!
Tuition includes a digital download of our Sticks Collection recording (CD optional), a beautiful, child-centric songbook, full of colorful illustrations for each song as well as informative tidbits for grownups.
You'll also have access to online resources, such as downloadable songs, bonus activities, music notation, and more!
10-Week Session: January 9-March 17, 2023
Class Times:
Monday 9:15-10:00am with Ms. Katie

Monday 10:15-11:00am with Ms. Katie

Monday 4:00-4:45pm with Ms. Shannon

FULL – Monday 5:00-5:45pm with Ms. Shannon

FULL – Tuesday 9:15-10:00am with Ms. Emily

FULL – Tuesday 10:15-11:00am with Ms. Emily

Tuesday 6:00-6:45pm with Ms. Shannon

Wednesday 10:15-11:00am with Ms. Katie

FULL – Friday 10:15-11:00am with Ms. Katie
Tuition:
Prorated per week – see the registration form for rates.
Tuition rates are per family and include weekly classes and a beautiful songbook (through Feb. 24, 2023).
Tuition is limited to each close family unit and may not be shared among friends or extended family.
Nanny-share families need to register individually.
Unlimited make-up classes available as space allows within each session.
Location:
Classes held on the 2nd floor of the Grand Avenue Community Center – 4211 Grand Avenue, Western Springs.
Classes are held in the Multipurpose Room or Dance Studio on the 2nd floor.
Mask Policy will follow the current Cook County mandates.
Class policies for Music Together may be found here.
©2022 Mattix Music Inc. All Rights Reserved. The curriculum, music, choreography, and ideas presented in this broadcast are copyrighted by Music Together LLC, and are used by permission for the private enjoyment of our audience. Any other use of this broadcast or any pictures, descriptions, or re-posts without Mattix Music Inc.'s explicit consent is prohibited.